705 Black
Pint $20.00
Gallon $116.00

Gallon size available on special order.
Type: Spectrum Opaque Gloss Low Fire Glazes
Canadian made. Leadless. Cone 06 - 04. Excellent lead free, dinnerware safe, A/P non-toxic clear glaze. Compatible with most commercially available underglazes. Good tolerance for a wide variety of low fire pugged bodies and rarely crazes (for castware, consider trying 400 Clear or 800 Clear). Brush 1 to 2 coats (may cloud when applied too heavily). 701-763 - Require 2 to 3 coats for opaque coverage. In general, a more even appearance can be achieved by alternating the direction of brush strokes. These glazes do not bleed together very much.
Manufacturer: Spectrum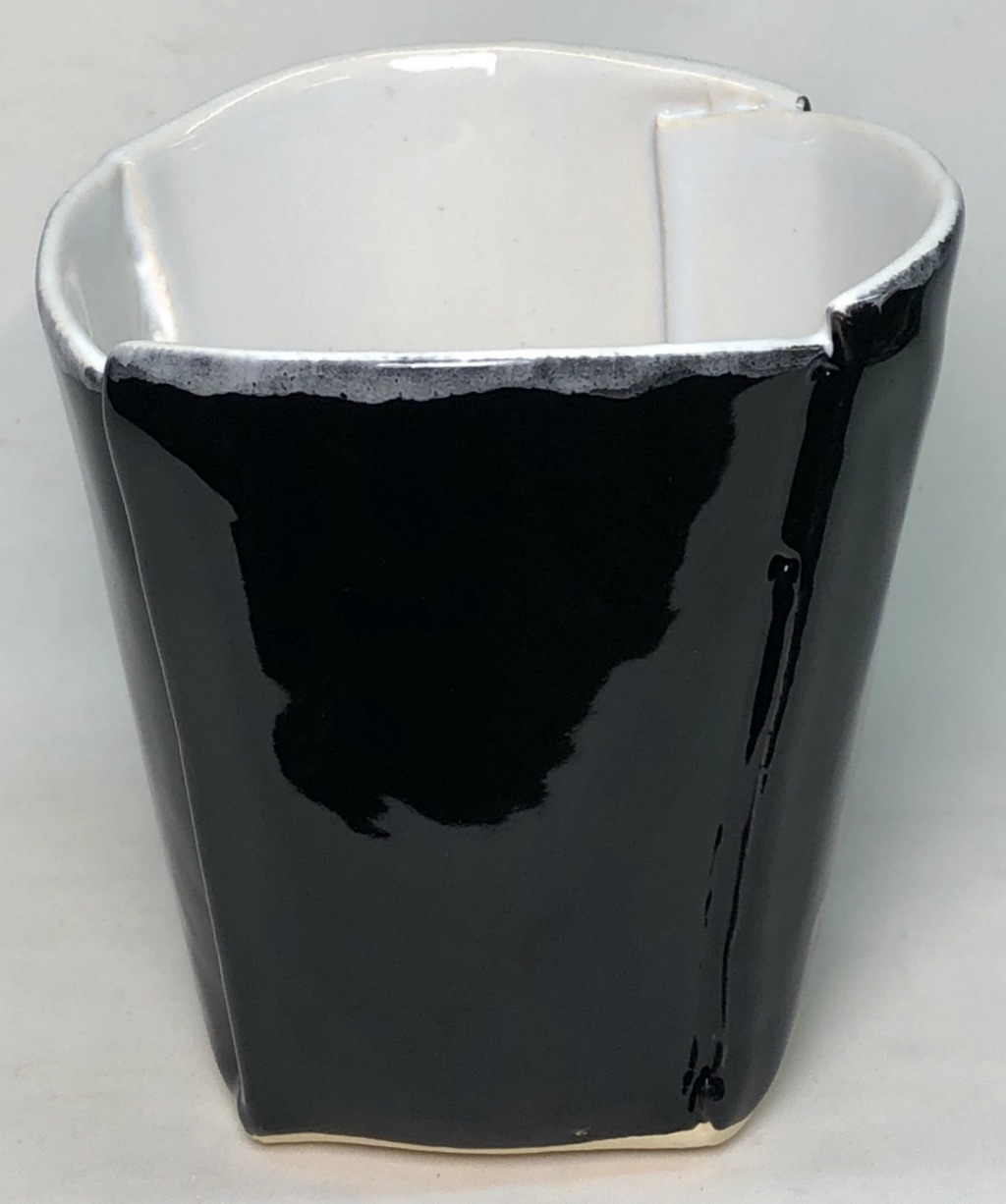 Buffstone with Spectrum 706 black and 705 white on the inside. Fired at cone 04.

Spectrum 705 Black on an L213 mug at cone 03